Magnaflow
Magnaflow NEO Series Cat-back Performance Exhaust | 2017-2020 Toyota 86 / 13-17 Scion FR-S
Description
Reviews
Questions & Answers
The MagnaFlow Toyota 86/Toyota Toyota 86 & Scion FR-S  NEO Series Performance Exhaust System #19595 brings dyno-proven performance and their latest exhaust advancements to your Japanese sportscar with an aggressive exterior sound and well-controlled, moderate interior sound made possible by careful integration of the magnaflow No Drone Technology (NDT). By utilizing NDT in its design, exhaust kit #19595 is able to minimize the unwanted droning noise that can otherwise occur at cruising speeds.
Cat-Back Exhaust

Series: NEWO

Main piping Diameter: 2.5"

Exit Style: Dual Split Rear

Muffler Quantity: 4

Muffler Finish: Brushed

Bolt-on Kit

Install Instructions: Download

Fits: 2017-2020 Toyota 86 & 2013-2017 Scion FR-S
FEATURES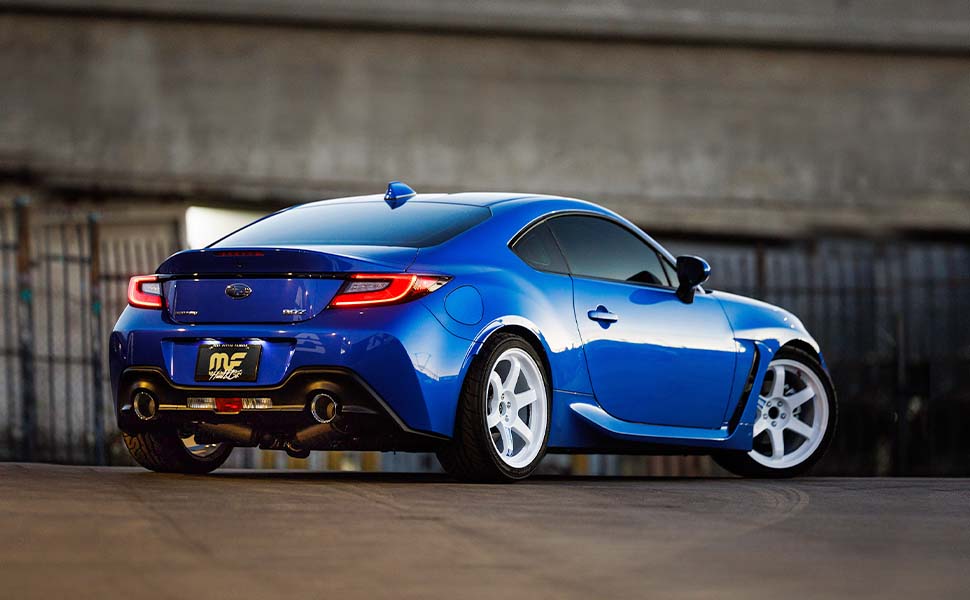 EXHAUST UNLEASHED
Aggressive and unleashed in all the right ways. The NEO Series represents an evolution in MagnaFlow's exhaust sound that has been reengineered and enhanced to match the advanced technology of today's performance vehicles.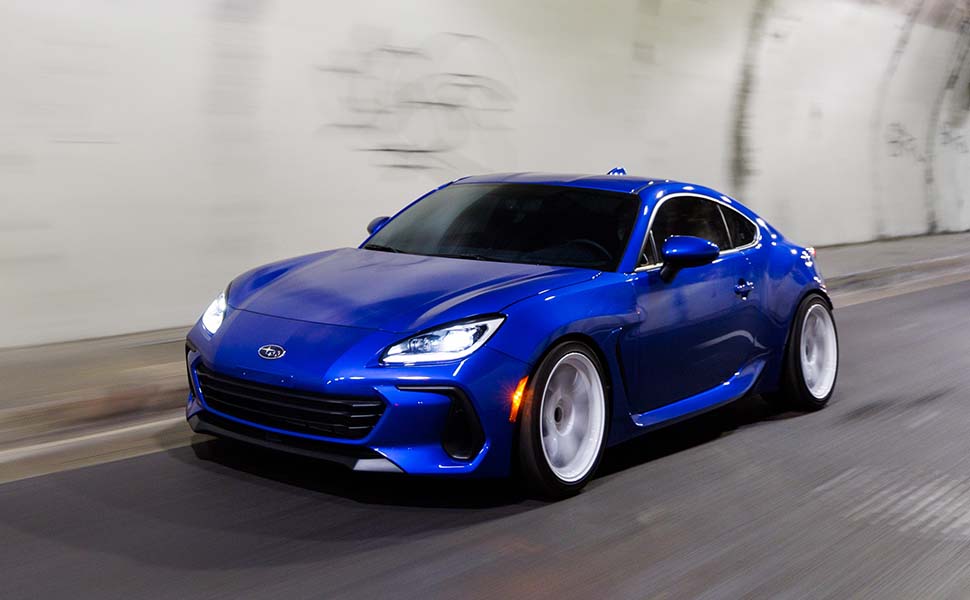 PURE PERFORMANCE
Sound is nothing without power. Every NEO Series exhaust system is designed for maximum airflow and validated on our in-house dyno to ensure performance across the entire powerband.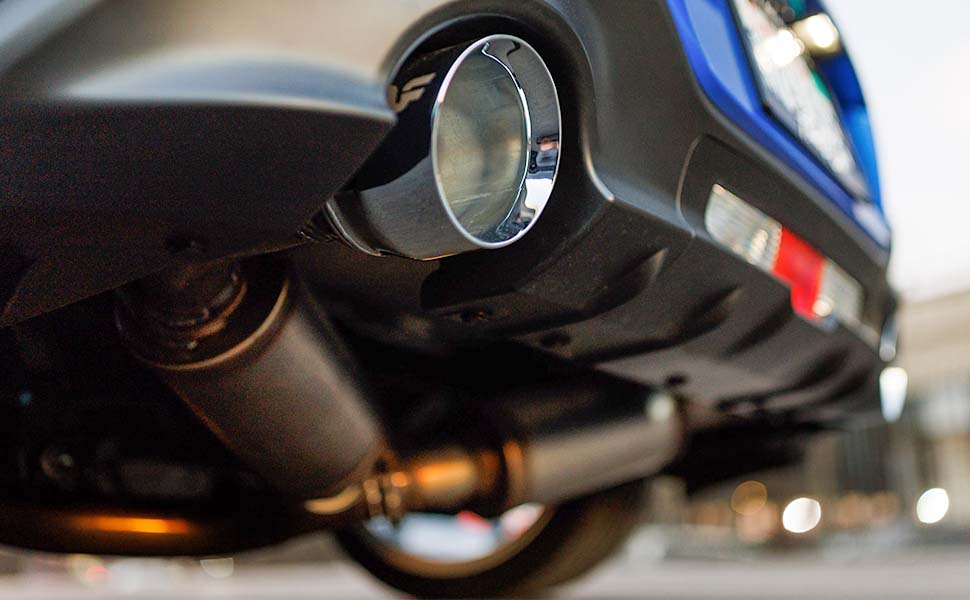 ENDLESS TIP OPTIONS
Make this MagnaFlow exhaust system your own. 19595 includes a versatile mounting point where you can attach any 5-inch tip you wish to complete the look of your exhaust.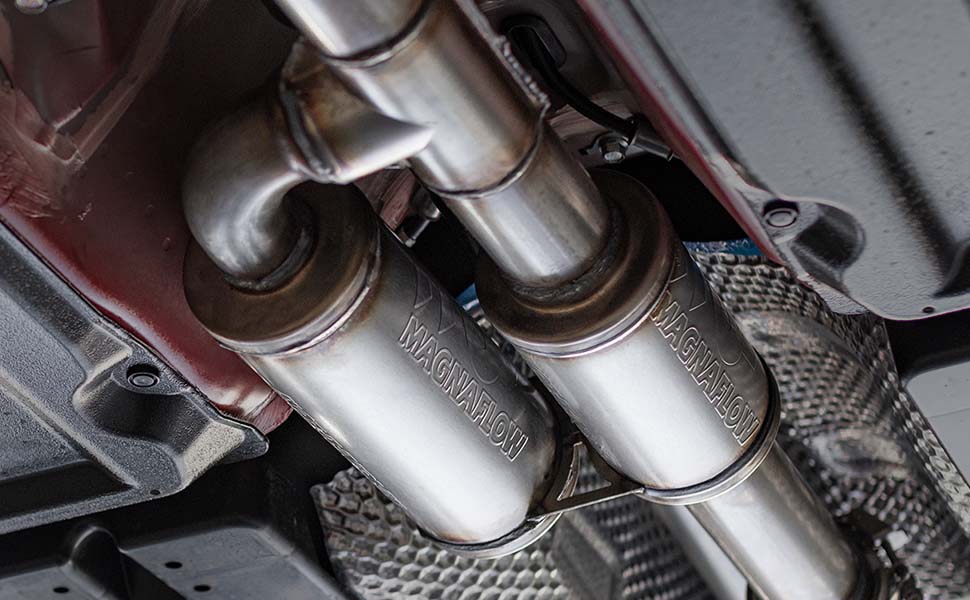 PERFECT FITMENT
This direct-fit NEO Series system fits onto your Subaru BRZ easily thanks to the extensive use of 3D scanning during development to ensure OEM-like fitment. 19595 includes all the hardware necessary for do-it-yourself installation.
Exhaust system #19595 is compatible with 2017-2020 Toyota 86 & 2013-2017 Scion FR-Ss, 2013+ Subaru BRZs, 2017-2020 Toyota 86s and 2013-2016 Scion FR-Ss. This Toyota 86 & Scion FR-S/BRZ/86/FR-S exhaust system features 2.5" fast-flowing mandrel bent main piping that flows through a straight-through muffler and NDT resonator before terminating in a dual rear exit with 4.5" polished tips. The direct-fit design enables do-it-yourself installation and can be easily removed thanks to the use of racing-bred V-band clamps. #19595 is made of premium, durable and corrosion resistant 304 stainless steel and is produced used CNC precision robotic manufacturing techniques, all backed by MagnaFlow's limited lifetime warranty.