---
Description & Details

★★★★☆ Customer Reviews | 💬 Questions & Answers
The MagnaFlow 3rd Gen 2022+ Toyota Tundra Overland Series Performance Exhaust System #19604 is built to withstand anything that Mother Nature throws at it thanks to the elevated ground clearance and superior departure angles it offers compared to your truck's existing exhaust system.
The Mangnaflow Overland Series makes this all possible thanks to its single tipless, high tuck tailpipe that exits the rear driver's side. The system's cat-back design replaces all of your truck's stock exhaust components from near the catalytic converter on back. The Magnaflow innovative NDT (No Drone Technology) resonators are engineered to keep droning noises in check using quarter-wave passive noise cancellation, improving your situational awareness while out on the trail and facilitating a more comfortable ride when cruising the highway. Exhaust kit #19604 is compatible with all 2022 Toyota Tundra crew cab and extended cab/standard bed configurations equipped with the 3.5L V6 engine option. #19604 features 3" diameter, mandrel-bent main tubing that flows through a fast-flowing, straight through 5"x11"x22" offset/offset same-side muffler with internal branch pipe, all with a premium brushed finish.
This Toyota Tundra performance exhaust system is made of durable, corrosion-resistant stainless steel and produced using advanced, CNC precision robotic manufacturing techniques, all backed by MagnaFlow's limited lifetime warranty.
 High Clearance Exhaust Design
Exhaust Type: Cat-Back
Series: Overland
Main Piping Diameter: 3"
Exit Style: Single Straigh Passenger Side Rear
Installation Type: Bolt-on
Muffler Quantity: 2
Muffler Material: Stainless Steel
Muffler Finish: Satin
Installation Instructions: Download
Fits All: 2022+ Toyota Tundra
FEATURES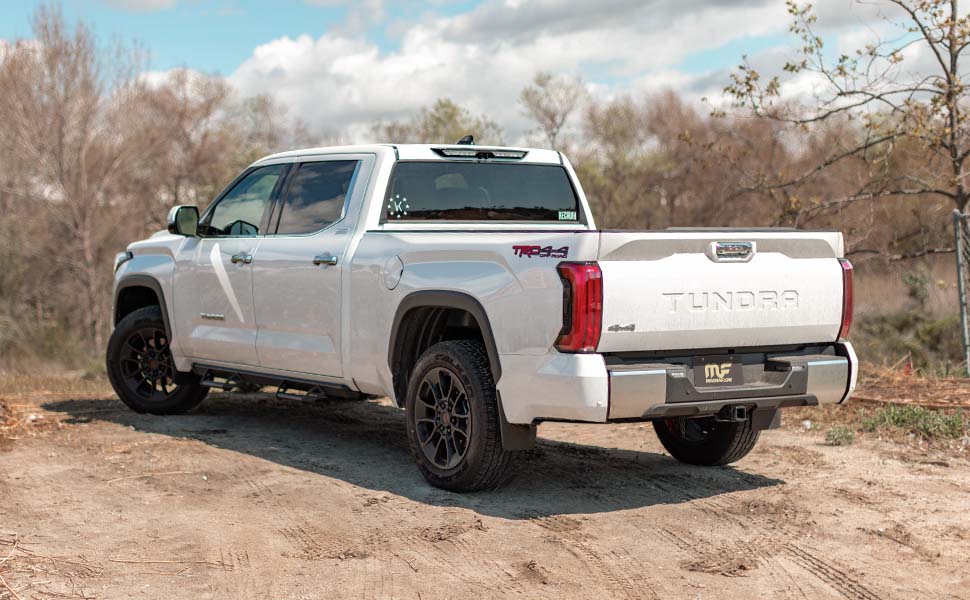 EXPLORE FURTHER
Take the trail less traveled in your Tundra thanks to the improved ground clearance and departure angles of the Overland Series.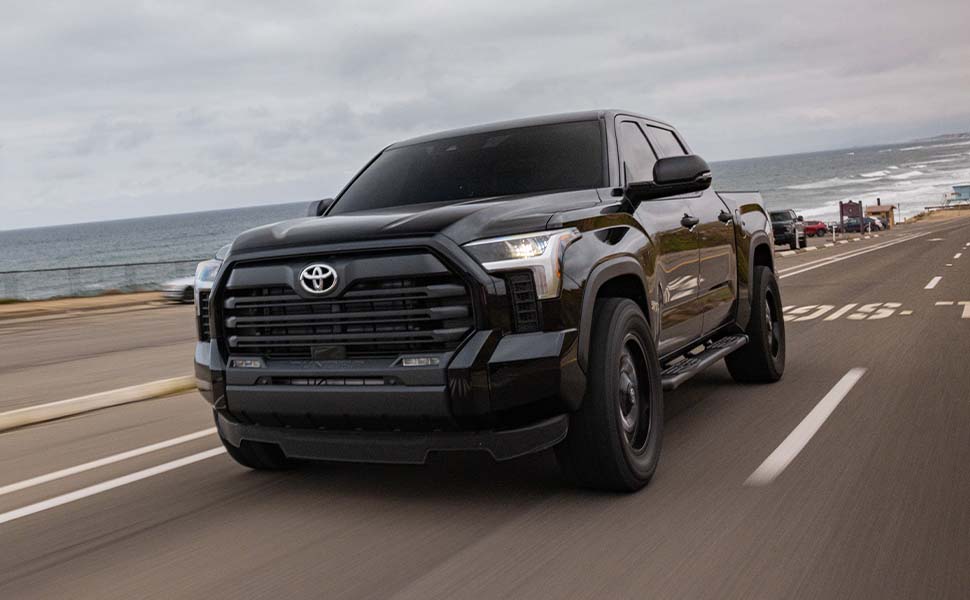 CAMP-FRIENDLY SOUND
MagnaFlow's versatile tuning and No Drone Technology ensure comfort on long drives over any terrain while still bringing out the individual character of your capable Toyota.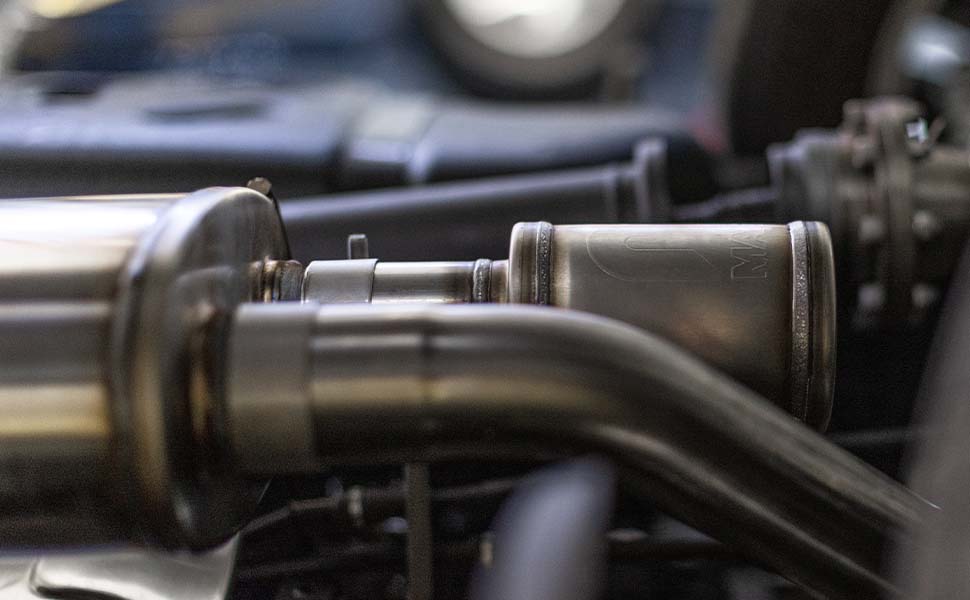 TRAIL-PROVEN PERFORMANCE
No matter the obstacle, MagnaFlow's dyno-proven performance will be there to back you up and help offset the additional weight of your truck's gear.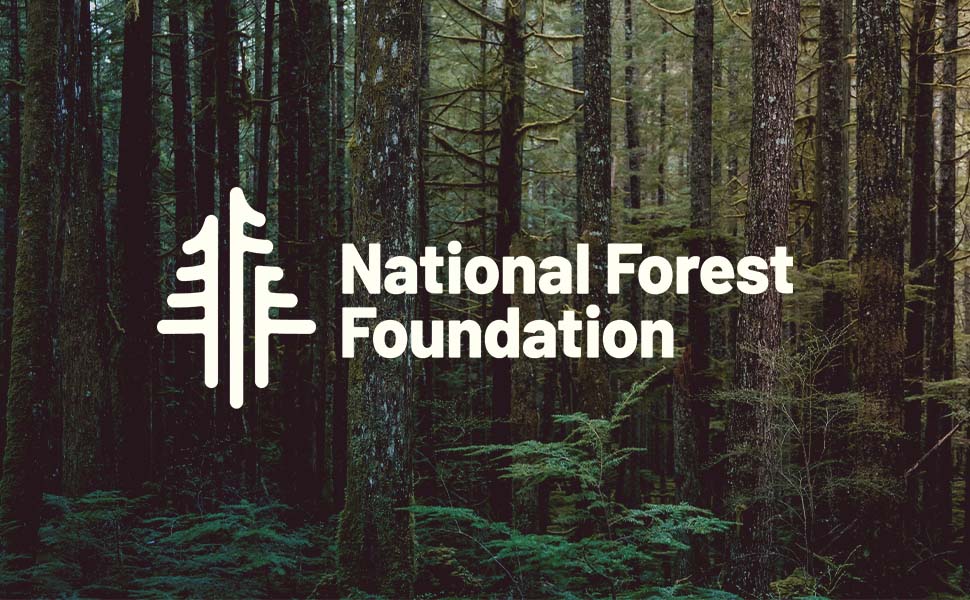 COMMITMENT TO COMMUNITY
At MagnaFlow, we understand the importance of protecting our shared outdoor spaces. That is why we will be planting a tree for every Overland Series product sold with our partners at the National Forest Foundation.
★★★★☆ Customer Reviews | 💬 Questions & Answers